Travala.com Monthly Report: October 2023
Monthly Revenue in Excess of $5.1M

Below is our monthly report for October 2023
Total revenue for the month of October was $5,109,024, which includes accommodation bookings, flight bookings, activity bookings and concierge bookings.
Total number of room nights booked was

8,213

.

Total number of flights booked was

4,019

.

A total of

145,222.08 AVA in giveback rewards

was distributed to travellers, equal to approximately

$66,596

as of 1st November 2023

There are

6,255

Smart members as of 1st November 2023 with a total of 8,041,200 AVA locked in the Smart Program.

Booking numbers across our platforms by percentage:

Desktop: 56%

Mobile App: 31%

Mobile Web: 11%

Binance Marketplace: 2%

The number of monthly active users (MAU) in October exceeded

73,000

.

77

% of all bookings in October were paid with cryptocurrencies, with USDT, Binance Pay and BTC the top payment options.
Room Night Metrics

Flight Metrics

Activity Metrics

Payment Metrics
---
Smart Program Update – Get up to 13% savings on travel bookings
The Smart Program offers direct discounts on listed Travala.com prices, loyalty rewards after you have completed your booking, AVA payment discounts, and many other benefits. You can find Smart offers on millions of travel products worldwide. More details can be found HERE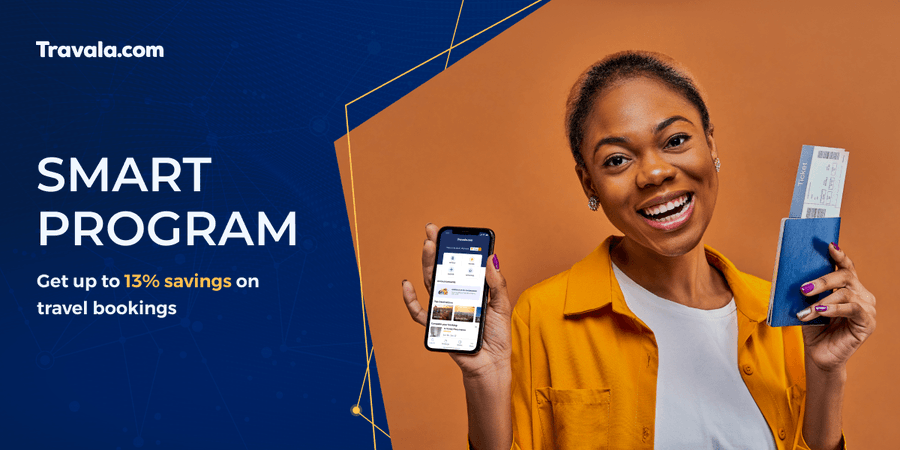 As of 1st November, there are 6,255 Smart members in total. Smart level details are as follows:
Smart Diamond – 665

Smart Platinum – 1,890

Smart Gold – 123

Smart Silver – 406

Smart Bronze – 1,257

Smart Steel – 880

Smart Basic – 1,034
A total of 8,041,200 AVA is locked within the Smart Program.
---
November Destination of the Month: Catalonia
The Spanish region of Catalonia offers a rich tapestry of culture, history, and natural beauty across its four provinces of Barcelona, Girona, Tarragona, and Lleida. Barcelona, the region's vibrant capital, is a world-renowned hub of art, architecture, and gastronomy. From the awe-inspiring Sagrada Familia and whimsical Park Güell to the bustling markets of La Boqueria, the city is a treasure trove of unique attractions.
---
About Travala.com
Founded in 2017, Travala.com is the leading crypto-native travel booking service with 2,200,000+ properties in 230 countries, 400,000+ activities, and 600+ airlines globally. Travala.com is a champion of cryptocurrency adoption, accepting over 90 leading cryptocurrencies alongside traditional payment methods. In addition to unbeatable prices via its Best Price Guarantee, Smart members on Travala.com can also enjoy additional discounts and loyalty rewards for eligible bookings made on the platform. For more information about Travala.com, visit: www.travala.com.
Join the Community