Travala.com Monthly Report: December 2022
Monthly Revenue in Excess of $3.3M
Below is our monthly report for December 2022
Total revenue for the month of December was $3,367,080, which includes accommodation bookings, flight bookings, activity bookings and concierge bookings.
Total number of room nights booked was

6,464

.

Total number of flights booked was

2,809

.

6,420

Smart members as of 1st January 2023, with a total of 8,392,850 AVA locked, representing 16.10% of the circulating supply.

Booking numbers across our platforms by percentage:

Desktop: 59%

Mobile App: 30%

Mobile Web: 7%

Binance Marketplace: 3%

MiniApps: 1%

The number of monthly active users (MAU) in December exceeded

216,000

.

73

% of all bookings in December were paid with cryptocurrencies, with USDT, Binance Pay and BUSD the top payment options.
Top 7 visitors by country:
Germany

Netherlands

United States

India

Canada

Turkey

Russia
Top 7 countries booked:
Thailand
United Arab Emirates

Spain

Turkey

United States

United Kingdom

Japan
Room Night Metrics

Flight Metrics


Activity Metrics


Payment Metrics
---
Smart Program Update – Get up to 13% savings on travel bookings
The Smart Program offers direct discounts on listed Travala.com prices, loyalty rewards after you have completed your booking, AVA payment discounts, and many other benefits. You can find Smart offers on millions of travel products worldwide. More details can be found HERE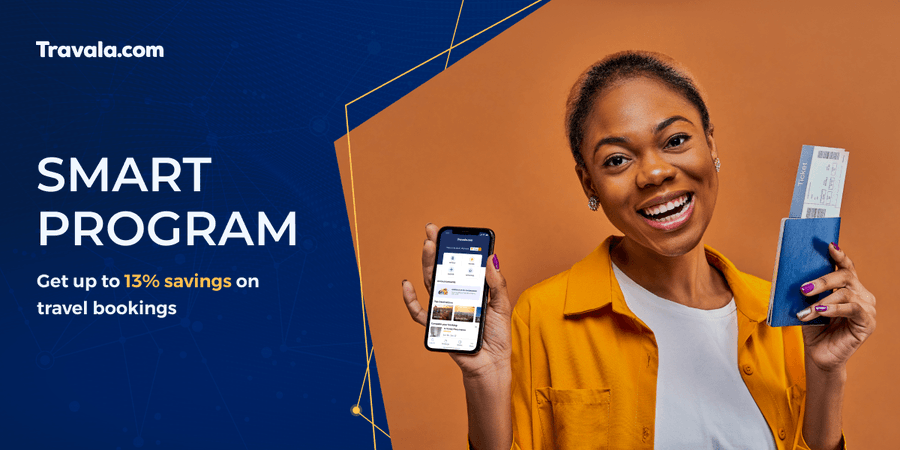 As of 1st January 2023, there are 6,420 Smart members in total. Smart level details are as follows:
Smart Diamond –  692

Smart Platinum – 1958

Smart Gold  – 135

Smart Silver – 452

Smart Bronze – 1314

Smart Steel – 912

Smart Basic – 957
A total of 8,392,850 AVA is locked within the Smart Program, representing 16.10% of the circulating supply, which is now 51,115,658 AVA.
---
January Destination of the Month: Kuala Lumpur
As the cultural, financial, and economic centre of Malaysia, Kuala Lumpur blends towering skyscrapers with traditional temples and offers a plethora of activities for everyone: delectable cuisine for the foodies, tropical wonders for nature lovers, and three of the world's ten largest shopping malls for the shopaholics!
Save 5% on all Kuala Lumpur hotels and activities booked on Travala.com this month by using the code "KUALA5" at checkout!
Read more HERE.
---
Travel Tiger Club Update
Travel Drop
Congratulations to our Travel Tiger Club member #747 on winning the Super Bowl prize in our latest travel drop!
The prize — which is attached to the NFT and can be traded on the secondary market — includes:
Flights for 2 adults valued at up to US$3,000 total

4 nights for 2 adults at the Scottsdale Fairmont Princess (9–13 Feb 2023)

2 tickets to the Super Bowl 2023 (Lower Level Corners / Endzone)

Breakfast included at accommodation

Transportation from the hotel to Topgolf Glendale

3-hour pre-game hospitality at Topgolf Glendale, with VIP access to the Gold Jacket Club that includes:

Appearances by NFL Hall of Famers

Open bar

Gourmet food stations

Climate-controlled hitting bays

Live entertainment
To stand a chance at winning future exclusive travel drops, join the Travel Tiger Club by collecting Travel Tiger NFTs on OpenSea. The more you own, the greater your chances of winning!
Ambassador Bonus Marketing Tasks
The Ambassador Bonus Marketing Tasks for Smart Diamond members are now LIVE until 17 January! To receive your Ambassador Bonus, complete the Essential Tasks. Compete for additional rewards by earning points for extra Marketing Tasks each week.
Log in to Gleam using your Travala.com account email HERE and start earning points!
---
Community Pool Update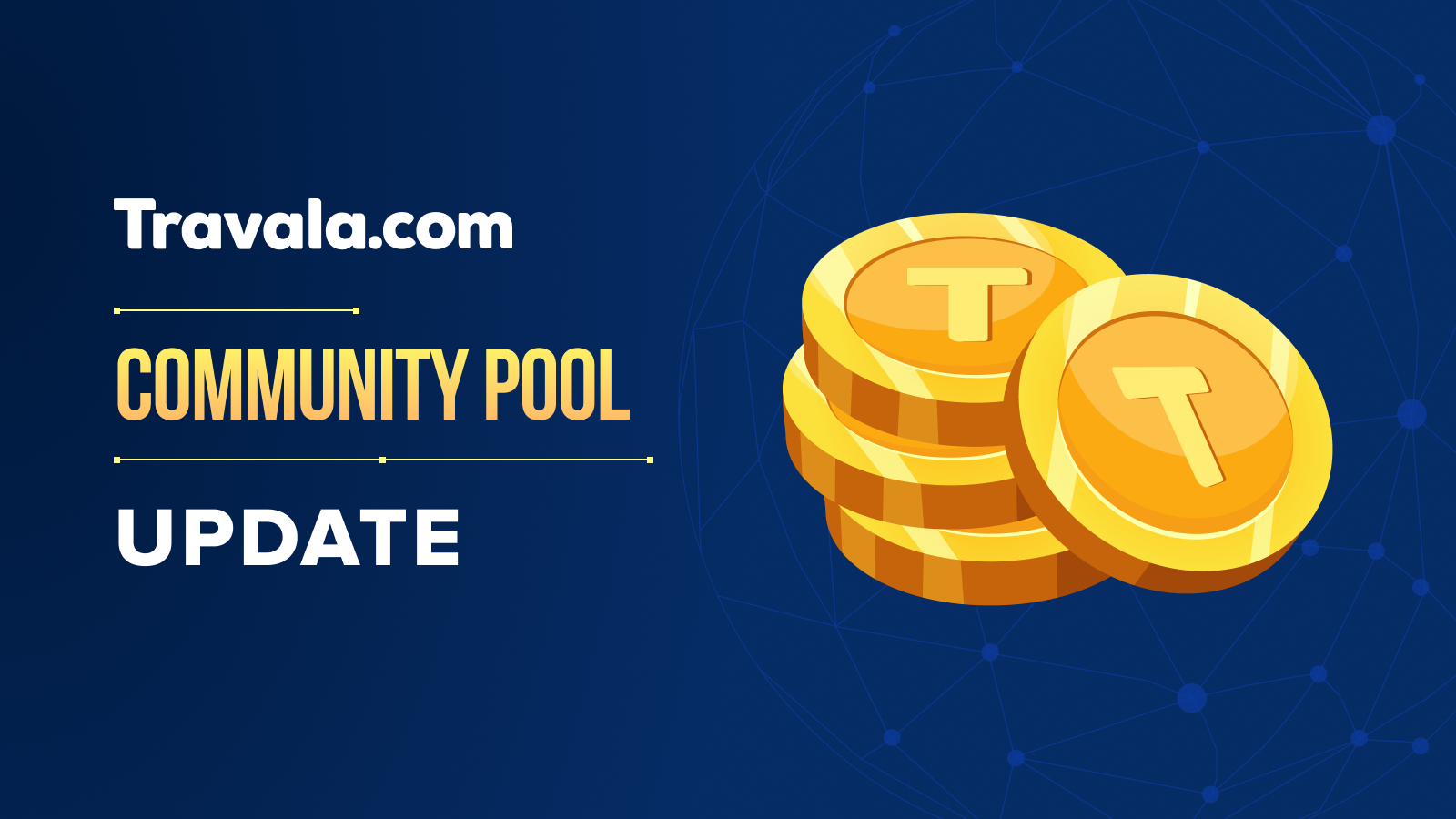 Each month, 50% of the royalties from the secondary sale of Travel Tiger NFTs are contributed to the Community Pool.
$2,612 worth of AVA has been added to the Community Pool, which is equal to 4,901 AVA and 50% of secondary sale royalties for December 2022.
Transaction Hash:
https://explorer.bnbchain.org/tx/1BFA03A4601F50C7F093A30BAD2FC3034008D4DE21E4CF74138E264C42D350AF 
The Community Pool now has a total of 1,295,142 AVA:
https://explorer.binance.org/address/bnb1v6fhmhppe7073z8hsshxkdn6pc5jwp82a752xw 
---
Partnerships
BSC News NFT
We've partnered with BSC News to offer holders of the BSC News NFT free Smart Benefits, including up to 4% discounts and cashback on travel.
Connect your NFT HERE or apply to add utility to your NFT project HERE.
Cool. Real world utility for nfts meets #bnb chain. https://t.co/7pOOq2JGbD

— CZ 🔶 Binance (@cz_binance) January 3, 2023
---
About Travala.com
Founded in 2017 and now backed by industry giant Binance, Travala.com is the leading cryptocurrency-friendly travel booking service with 2,200,000+ properties in 230 countries, 400,000+ activities, and 600+ airlines globally. Travala.com is a champion of cryptocurrency adoption, accepting over 90 leading cryptocurrencies alongside traditional payment methods. In addition to unbeatable prices via its Best Price Guarantee, Smart members on Travala.com can also enjoy additional discounts and loyalty rewards for eligible bookings made on the platform. For more information about Travala.com, visit: www.travala.com.
Join the Community