Travala.com Monthly Report: November 2022
269,000+ Monthly Active Users for the First Time This Year, with Monthly Revenues in Excess of $4.1M

Below is our monthly report for November 2022
Total revenue for the month of November was $4,143,703, which includes accommodation bookings, flight bookings, activity bookings and concierge bookings. 
Total number of room nights booked was

8,014

.

Total number of flights booked was

3,066

.

6,444

Smart members as of 1st December 2022 with a total of 8,426,950 AVA locked, representing 16.18% of the circulating supply.

Booking numbers across our platforms by percentage:

Desktop: 62%

Mobile App: 29%

Mobile Web: 7%

Binance Marketplace: 2%

The number of monthly active users (MAU) in November exceeded

269,000

.

75

% of all bookings in November were paid with cryptocurrencies, with USDT, Binance Pay and USDC the top payment options.
Top 7 visitors by country:
Germany

Netherlands

United States

Canada

Turkey

Russia

India
Top 7 countries booked:
Thailand
United Arab Emirates

Spain

France

Vietnam

United Kingdom

United States
Room Night Metrics

Flight Metrics


Activity Metrics


Payment Metrics
---
Smart Program Update – Get up to 13% savings on travel bookings
The Smart Program offers direct discounts on listed Travala.com prices, loyalty rewards after you have completed your booking, AVA payment discounts, and many other benefits. You can find Smart offers on millions of travel products worldwide. More details can be found HERE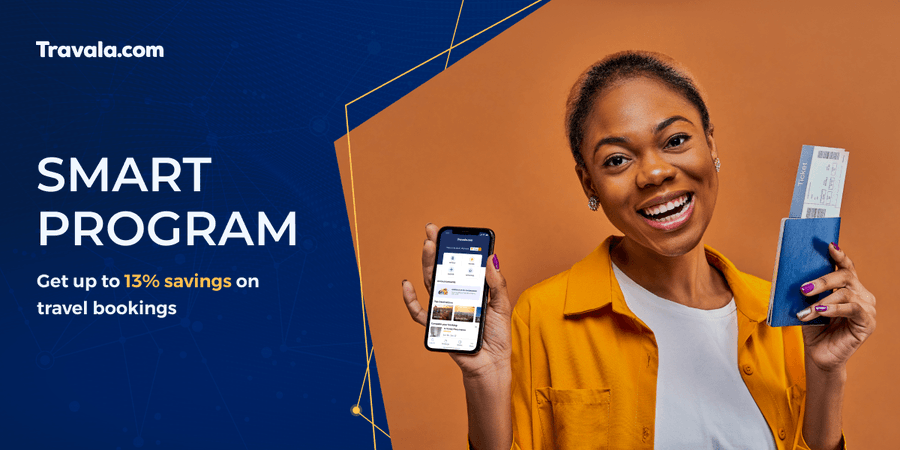 As of 1st December 2022, there are 6,444 Smart members in total. Smart level details are as follows:
Smart Diamond –  688

Smart Platinum – 1971

Smart Gold  – 135

Smart Silver – 457

Smart Bronze – 1323

Smart Steel – 916

Smart Basic – 954
A total of 8,426,960 AVA is locked within the Smart Program, representing 16.18% of the circulating supply, which is now 52,093,358.23 AVA.
---
December Destination of the Month: Phuket
With more than 40 beaches, mountainous landscapes, and spectacular snorkelling, Phuket is a perfect tropical paradise with plenty on offer. December through to March is the best time to visit this stunning island, so what better time to book than now!
Save 5% on all Phuket hotels and activities booked on Travala.com this month by using the code "PHUKET5" at checkout.
Read more HERE.
---
Product Update
The team is working hard on delivering major initiatives, which we're excited to share with you as development progresses. Several website updates went live recently to improve your Travala.com experience, including:
[LIVE]

Scoot direct API integration has been completed and is live on Travala.com! All travellers now have access to the same content as Scoot's website, as well as dynamic and improved pricing via NDC connection.

[LIVE]

The pricing display experience when searching for return flights has been improved, which has already seen an increase in booking conversions.

[LIVE] Improved checkout experience for crypto payments—try it out now!
---
Community Update
Travala.com merch has been a long time coming, and we're happy to announce that we're currently exploring how best to create official merch and make it available to our community members!
Before we create anything, we want to make sure the merch we make available is merch YOU actually want to wear/use. What we want (and we're sure you do too!) is for our merch to be high quality, fashionable and practical so that you can show it off in style.
We've created a survey to get your thoughts on what appeals to you most, so please let us know your opinion by Thursday 8 December 11:59pm GMT—it'll only take a minute!
---
Marketing & Advertising Update
Over the last month, you may have noticed more Travala.com ads across popular social media platforms. This is part of our targeted paid advertising strategy, which has been yielding extremely promising early results. The key marketing campaigns we've been running recently are:
Activities Ads (ongoing):

boosting awareness of our activities vertical through Facebook and Instagram activities ads with improved targeting.

Marriott International (ongoing):

increased visibility of Marriott International properties and "Book Marriott International with Crypto" advertising campaign.

Binance Card (ongoing):

promotion for Binance Card users to book their first hotel on Travala.com and receive a 10% cashback in AVA.

Travel Credits Promotion (ongoing): promotion of $25 in Travel Credits for new and existing Travala.com users.
---
Community Pool Update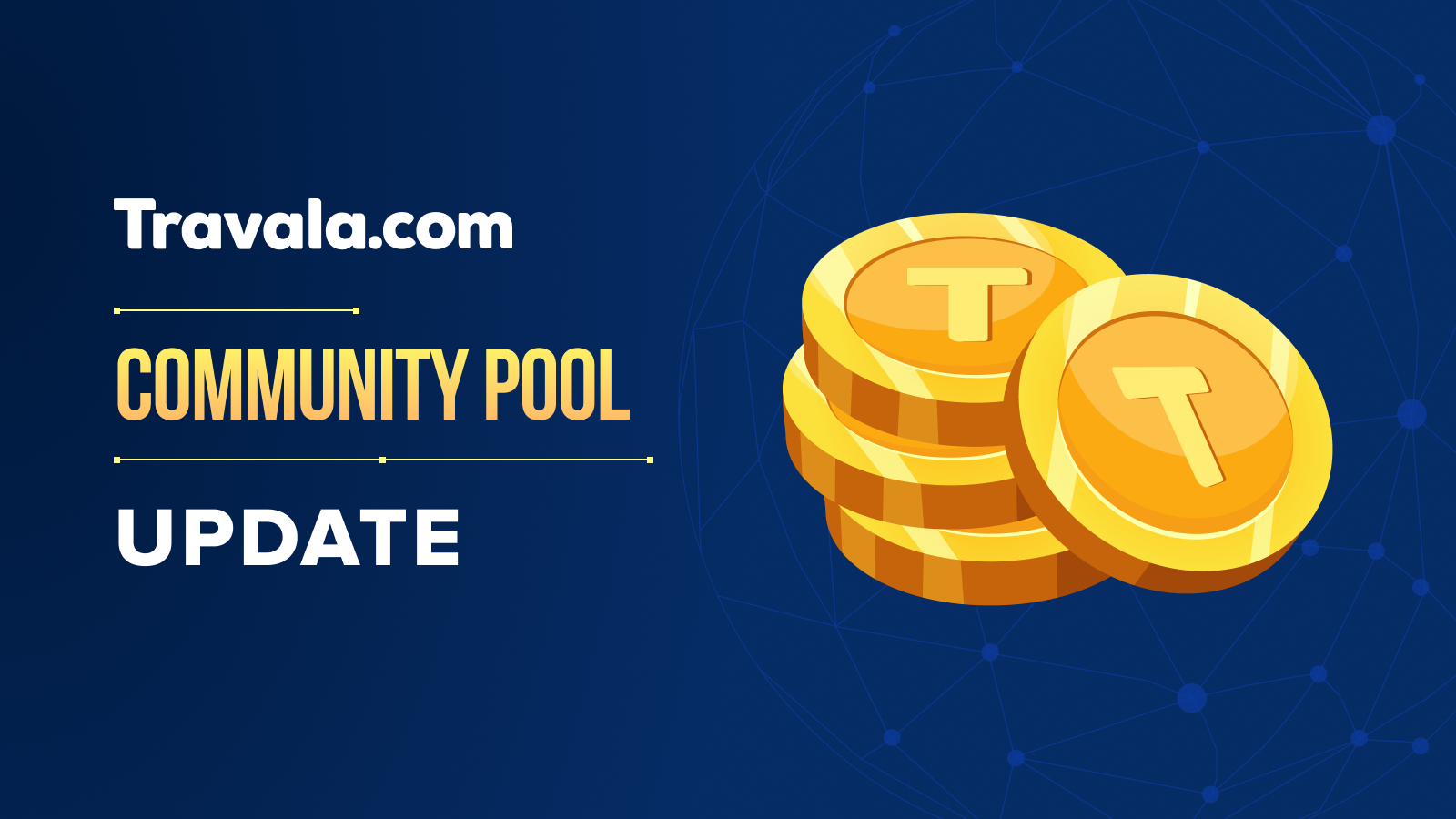 Each month, 50% of the royalties from the secondary sale of Travel Tiger NFTs are contributed to the Community Pool.
$6,372 worth of AVA has been added to the Community Pool, which is equal to 10,621 AVA and 50% of secondary sale royalties for November 2022.
Transaction Hash:
https://explorer.bnbchain.org/tx/BDE79B4B74DABE15F91697B535468E2534C9815DE134CBA31DFAC623AD8AE61B 
The Community Pool now has a total of 1,290,241 AVA:
https://explorer.binance.org/address/bnb1v6fhmhppe7073z8hsshxkdn6pc5jwp82a752xw 
---
Partnerships
Travala.com to Integrate Dtravel Listings
We're working on integrating with Dtravel to launch a new 'Homes' vertical! The integration will see the addition of Dtravel listings to Travala.com's existing catalogue of over 2.2 million accommodations, 600+ airlines and more than 400,000 activities.
---
Upcoming Events
World Blockchain Summit Bangkok
World Blockchain Summit (WBS) will take place in Bangkok on 8–9 December 2022. WBS is a thought-leadership-driven initiative that brings together the most important stakeholders from the blockchain and cryptocurrency ecosystem, including investors, blockchain and crypto projects, exchanges, enterprises, government representatives, and technology leaders.
Book flights and accommodation
---
About Travala.com
Founded in 2017 and now backed by industry giant Binance, Travala.com is the leading cryptocurrency-friendly travel booking service with 2,200,000+ properties in 230 countries, 400,000+ activities, and 600+ airlines globally. Travala.com is a champion of cryptocurrency adoption, accepting over 90 leading cryptocurrencies alongside traditional payment methods. In addition to unbeatable prices via its Best Price Guarantee, Smart members on Travala.com can also enjoy additional discounts and loyalty rewards for eligible bookings made on the platform. For more information about Travala.com, visit: www.travala.com.
Join the Community