Travala.com Monthly Report: November 2020
503% Year-on-Year Growth Despite COVID-19 with Monthly Revenues in Excess of $920K

Below is our monthly report for November 2020;
Total revenue for the month of November was $920,274 which includes hotel bookings, flight bookings, travel gift cards, and integration fees. This represents a month-on-month increase of 76% compared to October and a staggering 503% year-on-year growth compared to November 2019, making this yet again another record month for Travala.com.
The total number of room nights booked was

1,603,

up over

20%

compared to October.

503%

year-on-year revenue growth compared to November last year.

20% of all bookings in November were paid in the native AVA token, making it the second preferred crypto payment option after Bitcoin (BTC).

New record number of Smart members with

2,307

as of 30th November.

A total of

9,195,000 AVA are locked representing almost 22% of the circulating supply.
Bookings numbers across our platforms by percentage were – Desktop 51% , Mobile Apps 33%, and Mobile Web 16%.
Pages visited per session up 320% and average session duration up 285%.
As we prepare to address the biggest rebound in travel demand history post COVID-19, due to the pent-up demand, during the month of November we welcomed 4 new team members to the Travala.com family in the Development and Operations Teams, growing our team to 40 strong.
---
Smart Program Update;
Get up to 10% Savings on travel bookings with the Smart Program.
The Smart Program offers up to 5% discount off the listed prices together with up to 5% loyalty reward after you have completed your stay. It works on holding a tiered amount of AVA in your Travala.com wallet. When activated it applies to hotel and accommodation bookings that have the Smart Icon available. 
You will also earn bonus rewards of 24% APY of your locked amount of AVA paid on a monthly basis of 2%. Read more HERE
As of 30th November 2020, we have 2,307 SMART members in total. Smart level details are as follows: 
Level 5 – 1,515

Level 4 – 236

Level 3 – 150

Level 2 – 196

Level 1 – 210
A total of 9,195,00 AVA are locked within our SMART program which represents 21.98% of the circulating supply which is now 41,842,325 AVA.
---
The latest version of the Travala.com Mobile App 1.2.2 was released and now available for use
In this version, we fixed bugs, made updates, and added new features. You can see the list below:
 24% APY with Smart
Apple Pay
Wechat Login
Buy Gift Cards
Redeem Gift Cards
Buy Travel Credits
Favourites / Wishlist
Business Accounts
Login with Binance
User can change their profile
Missing dates in the calendar
Users can access the App (without login)
UI on the hotel reviews
Updated content on Home screen
Click back in the case user goes back from Home screen
Change the rating of Trustpilot when user selects language
UI/UX on Hotel review screen
Added Thousand separator
Incorrect check-in check-out date display
Incorrect currency display
Smart icon showing for non-smart user
Incorrect reward value when searching
Coin display to follow order on CMC
Plural correction in booking summary (child, children)
User can filter transaction list
User can see cancelled date, purchase date in booking summary
User can see Hotel confirmation field in booking summary
---
BitPay and Travala.com Join Forces to Launch Crypto Travel Gift Cards
Travala.com Now Lets You Buy Travel Gift Cards with Bitcoin and other Cryptocurrencies with a 10% Discount, redeemable for over 3 Million Travel Products Worldwide. Read more HERE 
---
Binance Adds AVA/USDT Trading Pair
Binance opened trading for AVA/USDT at 2020/11/24 1:00 PM (UTC).
---
ARK is now live as a Payment Option to book at +3M Travel Products Worldwide on Travala.com
To celebrate this, until 2021 if you book hotels and pay with ARK you will receive 10% ARKBack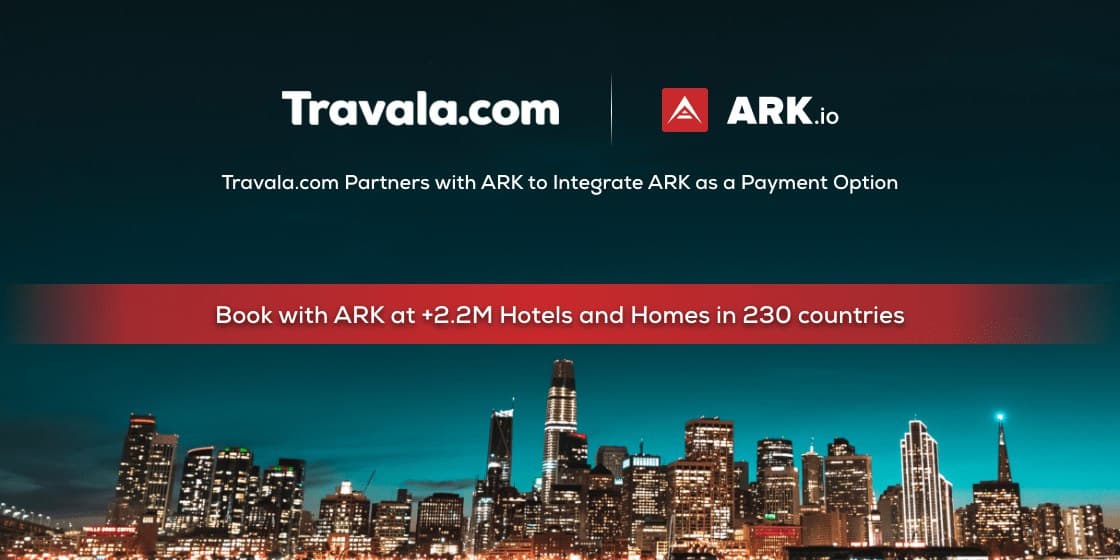 ---
Travala.com Partners with RMPL
RMPL Token Holders will soon be able to book over 3,000,000 travel products worldwide, including hotels, homes, flights, tours, and activities Boosting RMPL's Adoption. Read more HERE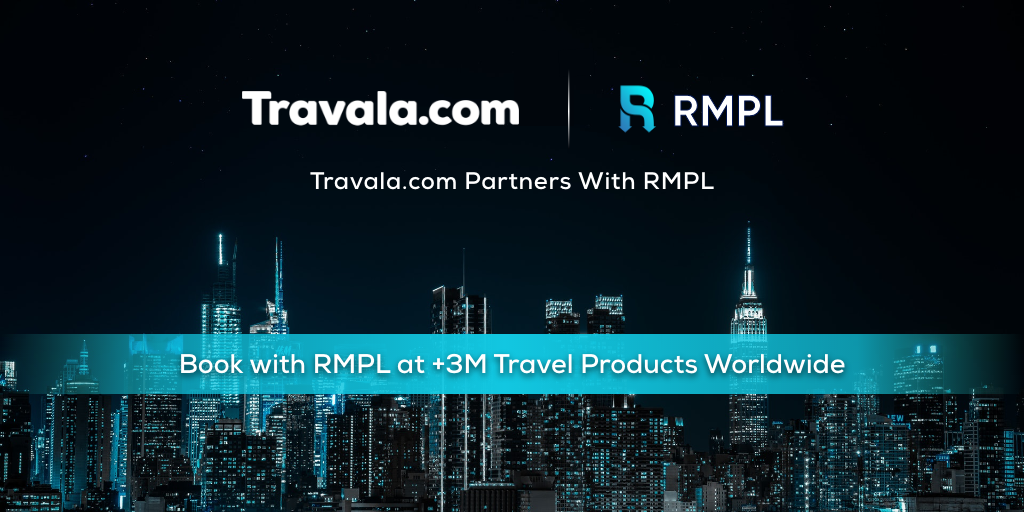 ---
✅ AVA on Binance Isolated Margin
Read more HERE
---
Travala.com Partners with LGCY.NETWORK to Integrate USDL & LGCY
USDL & LGCY Token Holders will soon be able to book over 3million travel products in over 230 Countries Boosting USDL & LGCY Adoption. Read more HERE
---
About Travala.com
Founded in 2017, Travala.com is the leading cryptocurrency-friendly travel booking service with 2,200,000+ properties, 400,000+ activities in 230 countries, and 600 airlines globally. Travala.com is a champion of cryptocurrency adoption, accepting over 80 leading cryptocurrencies along with traditional payment methods. In addition to unbeatable prices via its Best Price Guarantee, Smart members on Travala.com can also enjoy additional discounts and loyalty rewards for eligible bookings made on the platform. For more information about Travala.com, visit: www.travala.com.
---
Travala Links