Travala.com Monthly Report: July 2022
+48% YoY Growth with Monthly Revenues in Excess of $4M

Below is our monthly report for July 2022
Total revenue for the month of July was $4,096,542 which includes accommodation bookings, flight bookings, activity bookings and concierge bookings. This represents a 48% year-on-year growth compared to July 2021.
Total number of room nights booked was 8,433.

Total number of flights booked was 2,057.

48% year-on-year revenue growth compared to July 2021.

6,568 Smart members as of 1st August 2022 with a total of 8,648,950 AVA locked, representing 16.77% of the circulating supply.

Booking numbers across our platforms by percentage:

Desktop: 54%

Mobile App: 32%

Mobile Web: 10%

Binance Marketplace: 4%

The number of monthly active users (MAU) in July exceeded 96,000.

75% of all bookings in July were paid with cryptocurrencies, with USDT, BUSD and Binance Pay the top payment options.
Room Night Metrics


Flight Metrics


Activity Metrics


Payment Metrics
---
Smart Program Update – Get up to 13% savings on travel bookings
The Smart Program offers direct discounts on listed Travala.com prices, loyalty rewards after you have completed your booking, AVA payment discounts, and many other benefits. You can find Smart offers on millions of travel products worldwide. More details can be found HERE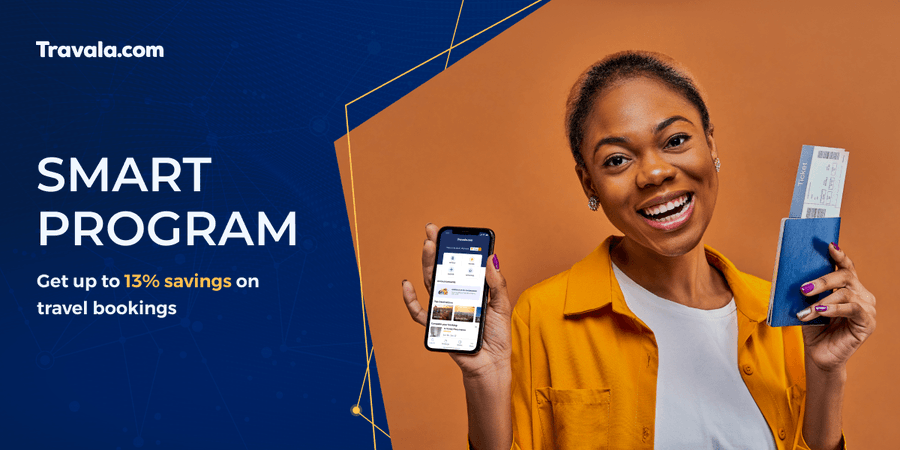 As of 1st August 2022, there are 6,568 Smart members in total. Smart level details are as follows:
Smart Diamond –  708

Smart Platinum – 2,026

Smart Gold  – 131

Smart Silver – 476

Smart Bronze – 1,352

Smart Steel – 936

Smart Basic – 939
A total of 8,648,950 AVA is locked within the Smart Program, representing 16.77% of the circulating supply, which is now 51,574,537.23 AVA.
---
Travel Tiger Club Update
The Ambassador Bonus Marketing Tasks for Smart Diamond members received a significant revamp in July, as we updated the format and switched the task tracking platform to Gleam.
Over 13,000 entries were received, with 500+ members completing over 5,400 actions.
To receive the Ambassador Bonus, Smart Diamond members were required to complete at least one core task from each week.
We also introduced the chance to earn additional rewards, with points being earned for each completed task. The more points scored, the greater the chance to win prizes and rewards in addition to the Ambassador Bonus.
Smart Diamond members who completed ALL bonus tasks will go into the draw to win one of the following additional rewards:
1 x 15-minute call with Juan Otero, CEO of Travala.com

3 x mystery merch packs
Smart Diamond members who completed ANY of the bonus tasks will go into the draw to win:
5 x $50 in Travel Credits
Winners of the additional rewards will be drawn and announced in the coming weeks, so stay tuned on our socials!
---
Product & Marketing Update
Product
We've been extremely busy over the last few months working on several integrations across key platform areas, many of which will be announced over the next month. We're excited to share more information in terms of product updates very soon. 
We're currently working on:
Improving UX for better booking experience for Q3

Adding more crypto payment options 

Extending support for 9 additional languages

Integrating our MiniApp solution with further exchange/wallet partners

Major improvements to our flight solution — more news coming soon

Additional Travel Tiger NFT utility — stay tuned!
Marketing
Our marketing department has gone from strength to strength, with notable advertising collaborations underway as well as initiatives from our recent hires coming to fruition.
Here's what's been happening:
Meta (aka Facebook):

we've joined Meta's exclusive Fast Growth Program and are experiencing significant traction with Facebook and Instagram ads

Google:

starting in Q3, we're planning to participate in a Google Ads accelerator program

CoinMarketCap:

we've been invited to join the CoinMarketCap Gravity Beta program and are currently testing the platform
---
Community Update
In July, we launched the first edition of our monthly Community Update to bring key internal updates directly from us to you in a casual, conversational style. We believe this is a great way forward to strengthen our communications as Travala.com continues to evolve.
Here are the highlights from July's Community Update:
We're planning to roll out marketing tasks to the wider Telegram and Twitter community using Gleam, as well as adding incentives and prizes to increase the stakes

We received feedback after migrating the Ambassador Bonus marketing tasks to Gleam and will be implementing changes in the next round

We've started looking into merch designs and solutions to get the Travala.com brand on high-quality t-shirts, hoodies, hats, and other merchandise. Let us know what you'd like to see on Twitter or Telegram

We're assessing which countries / languages we'll extend the Travala.com community to next

Read more in the July Community Update HERE
---
Community Pool Update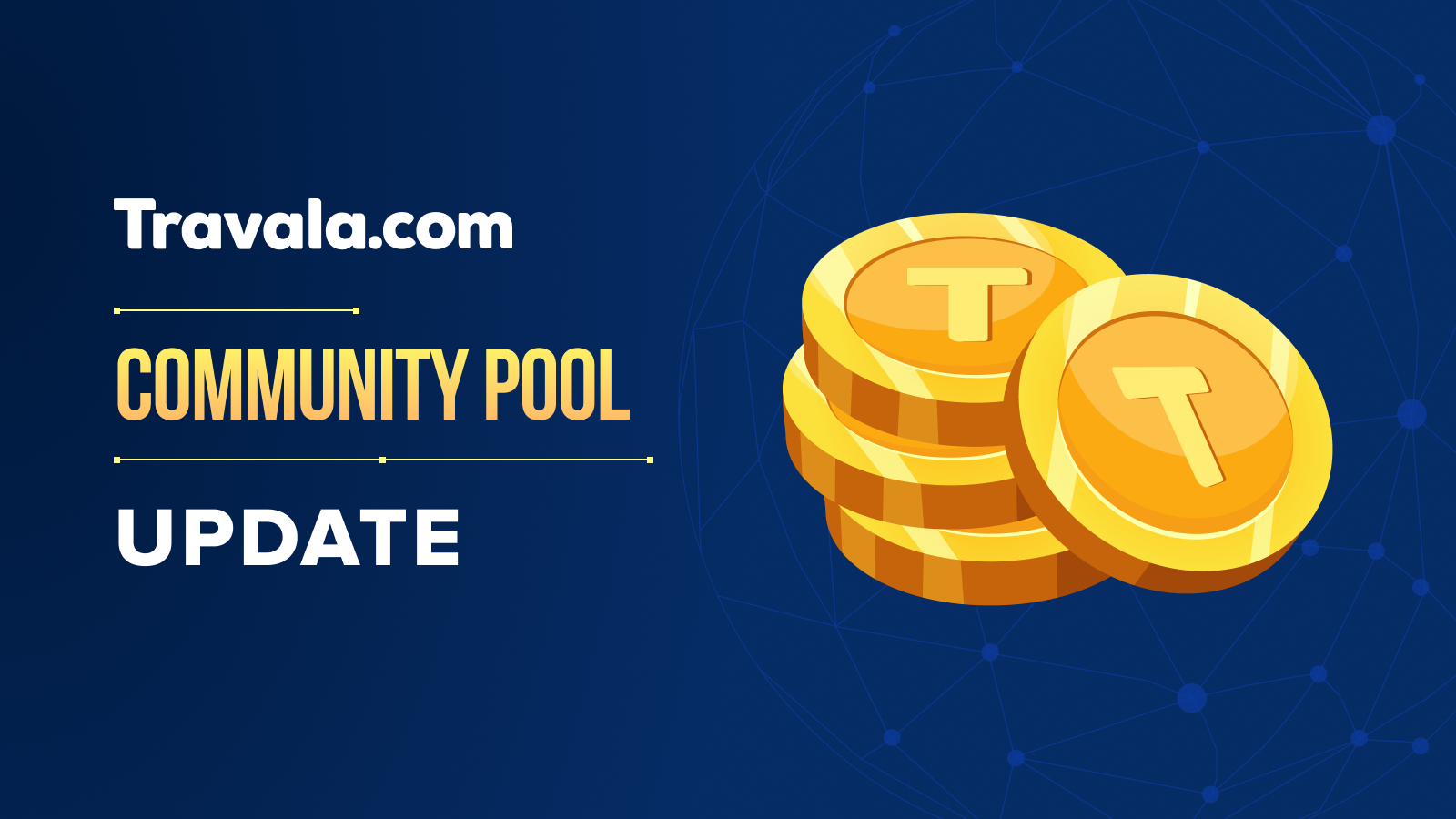 Each month, 50% of the royalties from the secondary sale of Travel Tiger NFTs are contributed to the Community Pool.
$6,946 worth of AVA has been added to the Community Pool, which is equal to 8,368.82 AVA and 50% of secondary sale royalties for July 2022.
Transaction Hash:
https://explorer.bnbchain.org/tx/279568F7AD6280315393CC365B962FFE96970EBB30AED4FA1E9EE3DB75798661 
The Community Pool now has a total of 1,267,018 AVA:
https://explorer.binance.org/address/bnb1v6fhmhppe7073z8hsshxkdn6pc5jwp82a752xw
---
Partnerships
NEW: XCAD Payments Now Live on Travala.com
XCAD token holders can now book over 3,000,000 travel products worldwide! Choose from over 2,200,000 hotels, 600+ airlines and 400,000+ activities on Travala.com today. Read more HERE
---
August Destination of the Month: Rome, Italy
Known for its architectural marvels like the Trevi Fountain, The Colosseum, and The Pantheon, The Eternal City is as visually spectacular as it is culturally rich. Use the code "RomeInAugust" to save 5% on all hotels and activities booked through Travala.com. Read more HERE
---
About Travala.com
Founded in 2017, Travala.com is the leading cryptocurrency-friendly travel booking service with 2,200,000+ properties, 400,000+ activities in 230 countries, and 600 airlines globally. Travala.com is a champion of cryptocurrency adoption, accepting over 80 leading cryptocurrencies alongside traditional payment methods. In addition to unbeatable prices via its Best Price Guarantee, Smart members on Travala.com can also enjoy additional discounts and loyalty rewards for eligible bookings made on the platform. For more information about Travala.com, visit: www.travala.com.
Join the Community