Travala.com Monthly Report: August 2022
+38% YoY Growth with Monthly Revenues in Excess of $4.7M

Below is our monthly report for August 2022
Total revenue for the month of August was $4,746,167, which includes accommodation bookings, flight bookings, activity bookings and concierge bookings. This represents a 38% year-on-year growth compared to August 2021
Total number of room nights booked was

8,390

.

Total number of flights booked was

2,447

.

38

% year-on-year revenue growth compared to August 2021.

6,522

Smart members as of 1st September 2022 with a total of 8,576,700 AVA locked, representing 16.62% of the circulating supply.

Booking numbers across our platforms by percentage:

Desktop: 57%

Mobile App: 30%

Mobile Web: 10%

Binance Marketplace: 3%

The number of monthly active users (MAU) in August exceeded

104,000

.

76% of all bookings in August were paid with cryptocurrencies, with USDT, Binance Pay and BUSD the top payment options.
Top 7 visitors by country:
United States

Turkey

Germany

India

United Kingdom

China

France
Top 7 countries booked:
United States

Spain

France

Thailand

Germany

United Arab Emirates

United Kingdom

Room Night Metrics


Flight Metrics


Activity Metrics


Payment Metrics
---
Smart Program Update – Get up to 13% savings on travel bookings
The Smart Program offers direct discounts on listed Travala.com prices, loyalty rewards after you have completed your booking, AVA payment discounts, and many other benefits. You can find Smart offers on millions of travel products worldwide. More details can be found HERE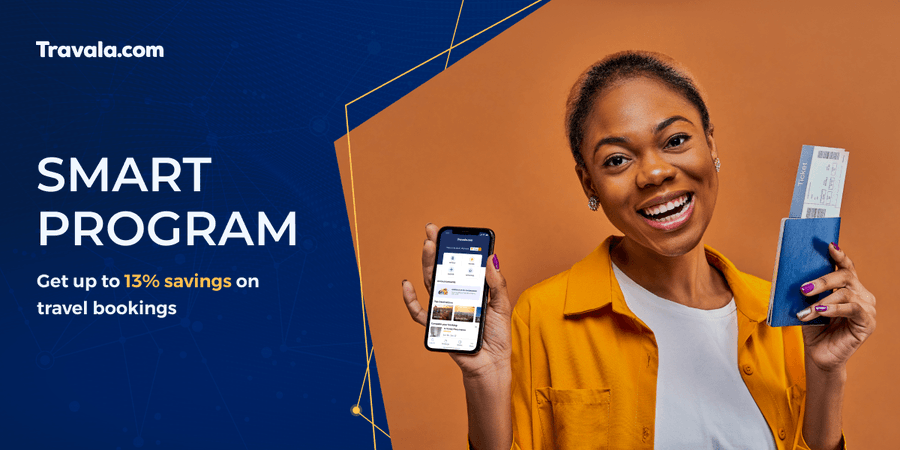 As of 1st September 2022, there are 6,522 Smart members in total. Smart level details are as follows:
Smart Diamond –  705

Smart Platinum – 2,006

Smart Gold  – 132

Smart Silver – 466

Smart Bronze – 1,349

Smart Steel – 925

Smart Basic – 939
A total of 8,576,700 AVA is locked within the Smart Program, representing 16.62% of the circulating supply, which is now 51,618,537.23 AVA.
---
September Destination of the Month: Dubai
Future meets tradition in The City of Gold, with unique cultural Arabian experiences, natural beauty and architectural marvels aplenty. 
Use the code "DUBAISEPTEMBER" to save 5% on all hotels and activities in Dubai booked through Travala.com. Read more HERE.
---
Travel Tiger Club Update
Travel Experience Drop #3: Argentine Andes Adventure
The full details of the upcoming Argentine Andes Adventure travel experience drop have been announced!
The prize — which is attached to the NFT and can be traded on the secondary market — includes:
Flights for 2 adults valued at up to US$3,000 total

4 days 3 nights stay for 2 adults in Hotel de Cielo

3 meals daily coverage (Breakfast/Lunch/Dinner)

Wine degustations

Guided hiking, stargazing and winery tours

Helicopter wine tour

Hotel de Cielo gift pack

Airport pick-up/drop-off and transportations during experience
All Travel Tiger NFT holders are automatically entered into the draw, which is scheduled to take place at a livestream event on 30th September at 10:00am EST.
To stand a chance at winning the exclusive travel drop, join the Travel Tiger Club by collecting Travel Tiger NFTs on OpenSea. The more you own, the greater your chances of winning!
For more information, see the giveaway blog post.
---
Community Update
Our second bi-monthly Community Update was recently published on Telegram. If you're interested in discussing the latest news with other members of the community, the official Travala.com Telegram Channel is the place to be.
Here are the highlights from the Community Update:
The recent Ambassador Bonus marketing tasks for Smart Diamond members via Gleam were very successful, with an average of 5.4 marketing actions performed per member — well done! We also had some key learnings that will streamline the next round of marketing tasks.

We've engaged a number of merch providers and are getting ready to run our first batch. Stay tuned to find out how to order!

We're preparing to start expanding our community globally.

We've started to turn our attention to video content, both long and short form: 

Regular podcast style live streams with our crypto partners

We'll be launching the official Travala.com TikTok channel later this month
Read more in this month's Community Update HERE.
---
Product Update
It's been an exciting month for the Travala.com product and tech team, with several key improvements and integrations launched in the space of just a few short weeks that will have a significant positive impact moving forward. These include:
Improved flights inventory with direct airline connections, more flight options and better pricing

Improved checkout experience for crypto payments

Hotel search improvements (

SmartFill API from Expedia is live, with more intuitive hotel search functionality)

& UX flow improvements for hotels and flights funnel

Travala.com MiniApp live on Gate.io

An improved crypto wallet experience with increased trust and coverage of networks

Travel Tiger additional NFT utility — stay tuned!
---
Marketing & Advertising Update
With our improved flight pricing now launched, we're in a perfect position to further increase our advertising efforts within our current Facebook and Google ad programs. In particular:
We're continuing to ramp up our Facebook Ads efforts to further gain traction and brand recognition

We're ramping up our flight ads to highlight our new and improved options

We've improved Google targeting as part of a revamped global strategy

We've optimised ad creatives to improve engagement and conversions

We've increased the accuracy of conversion measurement to improve return on ad spend
---
Community Pool Update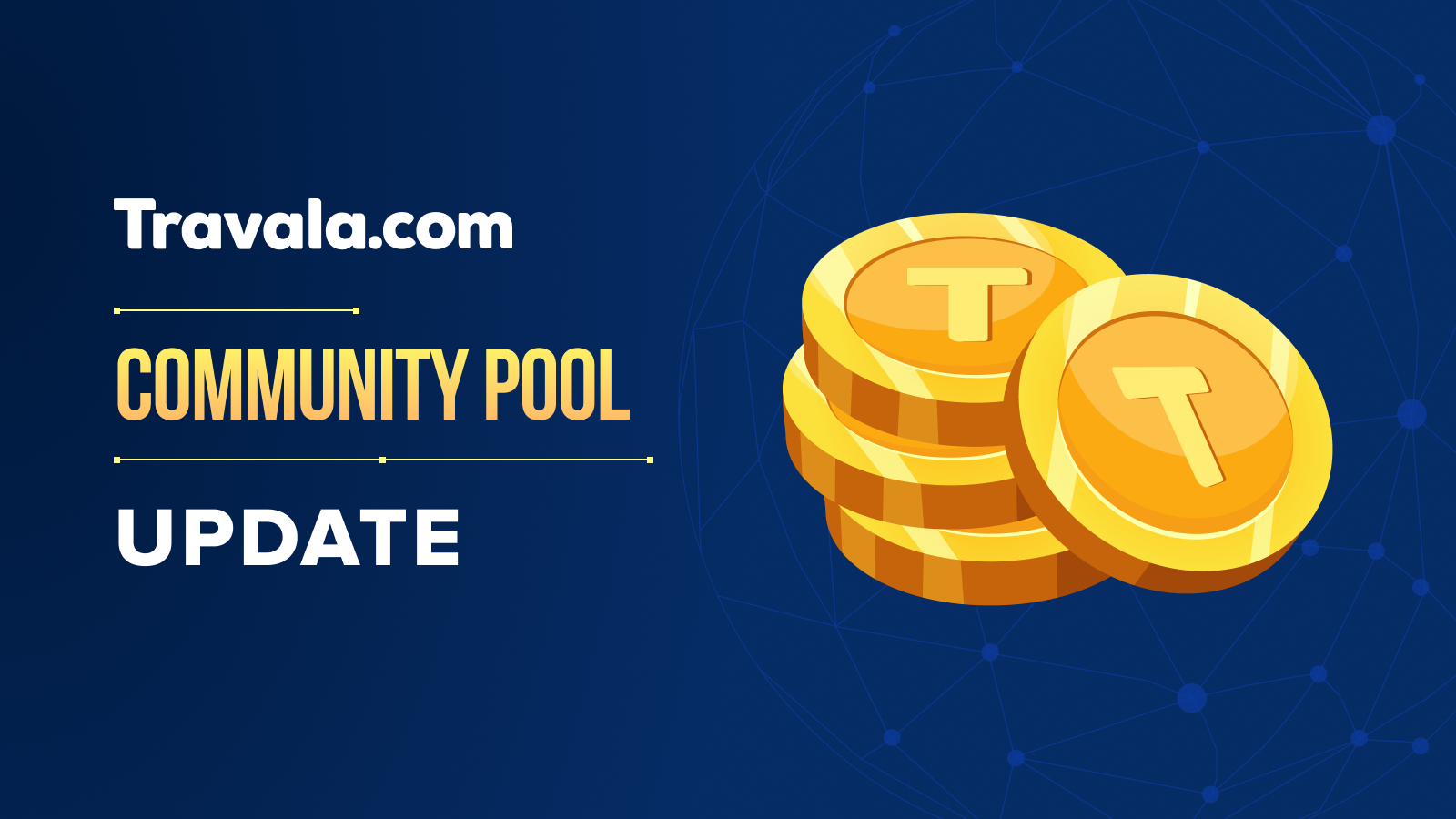 Each month, 50% of the royalties from the secondary sale of Travel Tiger NFTs are contributed to the Community Pool.
$2,324 worth of AVA has been added to the Community Pool, which is equal to 2,773 AVA and 50% of secondary sale royalties for August 2022.
Transaction Hash:
https://explorer.bnbchain.org/tx/279568F7AD6280315393CC365B962FFE96970EBB30AED4FA1E9EE3DB75798661 
The Community Pool now has a total of 1,269,791 AVA:
https://explorer.binance.org/address/bnb1v6fhmhppe7073z8hsshxkdn6pc5jwp82a752xw
---
Partnerships
NEW: USDC (PoS) Payments Now Live on Travala.com 
USDC (PoS: Polygon Network) token holders can now book over 3,000,000 travel products worldwide! Choose from over 2,200,000 hotels, 600+ airlines and 400,000+ activities on Travala.com today.
NEW: GAL Payments Now Live on Travala.com 
GAL token holders can now book over 3,000,000 travel products worldwide! Choose from over 2,200,000 hotels, 600+ airlines and 400,000+ activities on Travala.com today.
Crypto.com Pay Integration
Over 50 million Crypto.com users can now book Travala.com products via their mobile app and Crypto.com Pay.
Gate.io MiniApp Integration
Over 10 million Gate.io users can now book on Travala.com via the Gate.io MiniApp.
IATA Accelerator
We've been selected for the [email protected] program to work with major global airlines to create more personalised offerings and impactful solutions using blockchain.
---
Upcoming Events
Binance Blockchain Week Paris 2022
Travala.com is proud to be Binance's official travel partner for Binance Blockchain Week Paris 2022 taking place on 14–16 September. 
Get 5% off hotels in Paris with the code "BTake5Off" when you book before 14 September.
---
About Travala.com
Founded in 2017 and now backed by industry giant Binance, Travala.com is the leading cryptocurrency-friendly travel booking service with 2,200,000+ properties, 400,000+ activities in 230 countries, and 600 airlines globally. Travala.com is a champion of cryptocurrency adoption, accepting over 90 leading cryptocurrencies alongside traditional payment methods. In addition to unbeatable prices via its Best Price Guarantee, Smart members on Travala.com can also enjoy additional discounts and loyalty rewards for eligible bookings made on the platform. For more information about Travala.com, visit: www.travala.com.
Join the Community