Tokyo, a sprawling metropolis and the most populated city in the world, is a captivating blend of ancient traditions and futuristic innovations. In this vibrant destination, visitors can explore a rich tapestry of cultural wonders and modern marvels that make Japan's capital unmissable.
Amongst the attractions is the iconic Senso-ji Temple in the historic Asakusa district, Tokyo's oldest temple, dating back to the 7th century. Its majestic Kaminarimon Gate, adorned with a massive red lantern, welcomes you into a world of ancient rituals and serene beauty. For a more contemporary experience, head to the futuristic district of Odaiba or the tech wonderland of Akihabara.
For food enthusiasts, dive into the bustling Tsukiji Fish Market for a fresh sushi breakfast, then stroll through the tranquil Hamarikyu Gardens for a serene contrast. Be sure to pay a visit to the bustling neighbourhoods of Harajuku for eccentric fashion and Shibuya for its famous scramble crossing. The city's efficient public transportation system makes it easy to explore the diverse neighbourhoods and experience the blend of modernity and tradition that defines Tokyo.
Whether you're a history buff, tech aficionado, foodie, or fashion lover, Tokyo has something extraordinary to offer everyone.
Explore Hotels in Tokyo
Looking for accommodation in Tokyo? Check out our hotel recommendations available on Travala.com below!
Timeless 5-Star Stay in Trendy Tokyo
Discover the timeless elegance of the Imperial Hotel, Tokyo, nestled at the crossroads of culture and history. This historic hotel combines modern luxury with rich heritage, offering guests an exquisite taste of Japan's past and present. Situated in the heart of Tokyo, this iconic hotel provides unparalleled access to the city's renowned landmarks and cultural treasures, making it the perfect base for travellers seeking an immersive experience in the heart of Japan's capital.
Experience Tradition in Elegant Boutique Escape
Blending modern comfort and traditional charm, this boutique gem offers a serene oasis amidst Tokyo's bustling streets. With its exquisite Japanese garden, contemporary amenities, and proximity to iconic attractions, Hotel Niwa Tokyo invites you to immerse yourself in both the city's vibrant energy and its rich cultural heritage during your stay.
Iconic History & Luxury at its Finest
Experience the epitome of sophistication at The Capitol Hotel Tokyu. This prestigious retreat offers guests a haven of elegance and culture, complemented by breathtaking views of the Tokyo skyline. With its seamless fusion of contemporary opulence and proximity to cultural landmarks, The Capitol Hotel Tokyu provides a refined Tokyo experience unlike any other.
Indulge in a Top-rated Stay in Classic Style
Amidst the capital's energetic cityscape lies Hotel Chinzanso Tokyo, an oasis of cultural significance and serene luxury. Surrounded by historic gardens and iconic landmarks, this distinguished retreat invites guests to explore Tokyo's heritage while enjoying world-class amenities. From the residence's tranquil gardens to its impeccable service, Hotel Chinzanso Tokyo promises an unforgettable experience.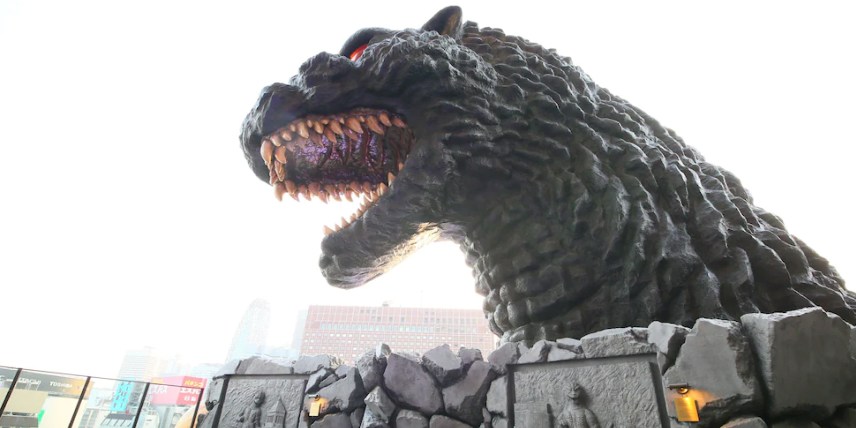 The Best of Shinjuku At Your Doorstep
Immerse yourself in the vibrant heart of Tokyo at Hotel Gracery Shinjuku and experience a unique pop culture stay. Immediately identifiable by the to-scale Godzilla head above the building visible from the street, this centrally located haven provides guests with easy access to iconic nightlife in the famous neighbourhood, making it the ideal base for travellers seeking thrills and adventure.
Explore Akihabara's Electronic Wonderland
Experience the pulse of Akihabara's tech and cultural scene at MONday Apart Premium Akihabara. Located in Tokyo's tech and entertainment district, this urban retreat seamlessly blends cutting-edge amenities with contemporary comforts to capitalise on the dynamic energy of Akihabara, providing a chic and stylish home away from home.
Discover Top Things To Do in Tokyo

From futuristic cities equipped with the latest tech to ancient towns set among serene natural landscapes, Tokyo offers an endless amount of beauty and adventure.
See what Tokyo has to offer by exploring activities in popular categories below!
Discover Tokyo's top attractions with guided sightseeing tours that ensure you don't miss a thing. From the awe-inspiring Tokyo Skytree to the tranquil Meiji Shrine and the historic Asakusa district with its iconic Senso-ji Temple, booking a sightseeing tour is a great way to uncover Tokyo's culture and landmarks. Get set to create unforgettable memories on your Tokyo adventure!
Explore Sightseeing Tours in Tokyo
Embark on a journey through Tokyo's rich history with curated historic tours. Delve into the past at the Edo-Tokyo Museum, where the city's transformation over centuries unfolds before your eyes. Explore the samurai legacy at the Tokyo National Museum, and wander the picturesque streets of Yanaka, known for its preserved historic charm. Immerse yourself in Tokyo's captivating heritage with expert guides on Travala.com today.
Explore Historical Tours in Tokyo
Embark on a culinary adventure through Tokyo's gastronomic wonders with food tours on Travala.com. Savour the freshest sushi at Tsukiji Fish Market, explore the vibrant stalls of Ameya-Yokocho Market, and experience the eclectic street food scene in Harajuku's Takeshita Street. Guided tours offer a delectable journey through Tokyo's diverse flavours, from traditional izakayas to trendy, Michelin-starred restaurants, ensuring you taste the very best the city has to offer.
Take in Tokyo's natural beauty with a range of outdoor activities. Paddle beneath the iconic Rainbow Bridge in a traditional yakatabune boat, cycle through the lush pathways of Ueno Park, or visit attractions like the Ueno Zoo and the Odaiba Seaside Park. Explore Tokyo's green spaces and waterways on your own or with a guide, providing a refreshing balance to your urban exploration.
Explore Outdoor Activities in Tokyo